We are so excited when people decide to join our church! We believe this to be one of the most important decisions that you can make, and want to honor that decision. Each member is publically recognized and celebrated when they choose to join.
All who have a relationship with Jesus Christ are welcome to join. If you'd like to become a member here at Sharon Baptist there are several ways for you to get involved!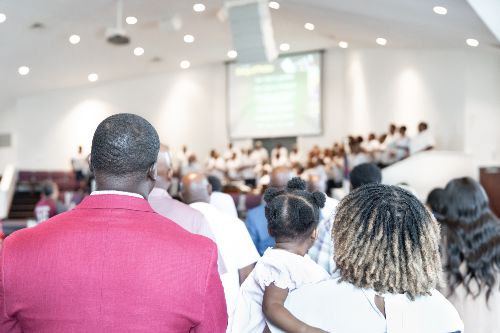 If you have any questions, or want to talk with someone about what joining SBC looks like feel free to contact our church office.
How to Join Sharon Baptist
I have not been Baptized
After confessing and accepting Jesus as your personal Savior according to Romans 10:9, you will become a candidate for baptism.
Baptisms are initiated on the first Sunday at the 11:30 AM worship service. All new members are scheduled to attend the new believer's class prior to their baptism. We welcome you to invite your family and friends to witness the monumental moment in the life of your Christian journey.
I have been Baptized
In the event that the respective person has confessed Jesus Christ as his or her personal Savior and has been baptized according to the doctrine of this church, we welcome them to join the SBC family under Christian Experience.
If you are moving to Sharon from another Baptist church, we'd happily accept a letter from your former church to help transfer your memebership.
Orientation
Our Orientation is required for our new members because we believe that it is imperative that all who seek a relationship with Jesus Christ and His church are informed of our beliefs and the responsibilities of our Pastor and Members at SBC. We also discuss our campus and ministry opportunities at our church.
On every first Sunday at our 11:30 AM worship service, we publicly welcome new members into the SBC family. Candidates for Baptism receive a certificate of Baptism and a reception will be held following the worship service.