About Sharon Baptist Church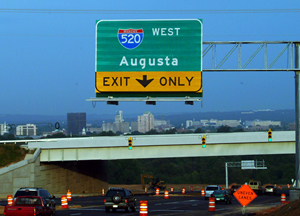 Located in the epicenter of the metropolis of Augusta, Sharon Baptist Church (SBC) has become one of the leading destinations in this growing eastern Georgia city. This ecclesial community encompasses several acres of campus development; with a modern sanctuary, chapel, learning and development quarters, administration offices, and imminent plans to expand for the future.
The spiritual element of SBC cannot be overlooked, as it is initially exemplified from a great distance as one can witness its cross, clad steeple that is a landmark for God's sanctuary. Nevertheless, once you arrive on its campus, both members and guest are embraced with the love of Jesus Christ.
Though the physical church is located in Augusta, Pastor Reginald D. Jones and the SBC ministry welcomes you to continue to visit on-line, or if you are in the area to stop by and learn more about the ministry that is holistically transforming lives through the power of God. We believe we are a church that has a local ministry but a global message to change the world. Thank you for visiting SBC where change is in the atmosphere!
Mission Statement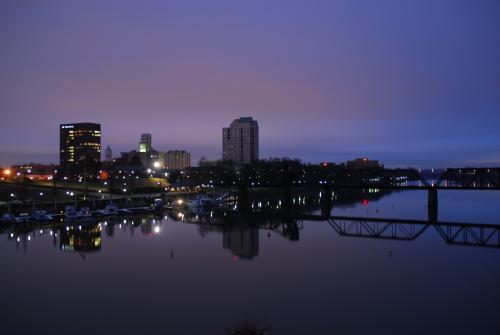 Sharon Baptist Church is committed through the power of the Holy Spirit to transform the intellect, courage, and spiritual consciousness to reflect the name of the One in whom we have been baptized.


Mission Statement Explained
The mission of the Sharon Baptist Church is a divine vision from the Lord for His people to experience the complete and celestial blessings He has for the total person: mind, body and spirit. All aspects of each believer's life should be transformed and consecrated through the power of God. Each inward conversion leads to an outward transfiguring for each member, as well as those they come into contact with, to experience the goodness of God's glory.
VISION STATEMENT
Sharon Baptist Church is a transformed community inspired to achieve victory in Jesus Christ.