Youth Empowered
SBC youth are a dynamic body of believers under the age of eighteen who are saved, accomplished, and determined to change the perception of their generation. Due to their intuitiveness of our corporate body's culture, it has surprisingly taken little effort to guide this group to grasp the SBC Kingdom Vision. Our youth ministry has also become a leader for the adult population as they are constantly pushing the Vision to accommodate the energy and passion to meet the needs of this modern culture and to expose our youth to what life has to offer them in God. These high-powered youth in God are excited about their future as business professionals, healthcare practitioners, scholars, entrepreneurs, craftsman, and athletes, but most importantly as Christian leaders poised to lead their homes and communities. For that, our pastor and SBC give God all the praise!

Youth in Motion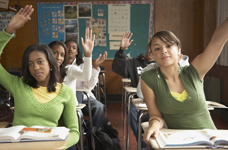 From athletic and intellectual stimulation exercises, our young brothers and sisters are consistently given a steady diet of activities that seek to uplift their mind, body, and spirit. Through organized activities, we seek to tap into the host of potential and determination that we faithfully believe that is imbedded in them by the power of God. Praise dance, Bible Study, Basketball, and participation in ministry are just some of the choices we offer as alternatives to balance their scholastic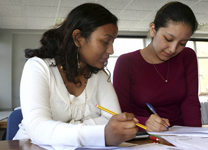 pursuits in our Christian environment. We also seek to extend our offerings to non-SBC youth members so that our community's youth will have an opportunity to interact and thrive in a safe, loving, and Christian environment.
Youth in Praise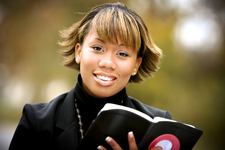 Praise is what we do! Anyone who sneaks a peek at our youth in worship can easily comprehend that our young people truly love God. From an early age we teach the biblical principle of praising our awesome and worthy Savior. We believe that the SBC spiritual aesthetic should not only be seen on our campus, but more importantly it should be experienced when coming in contact with God's people. As our youth embrace the biblical principles of faith, love, and prayer, it is evident that our young people are strengthening the SBC experience as being a house of praise.